Attend all Game Days lectures and panel discussions featuring prominent game developers from all over the world and industry experts. Gain insights into current trends, technologies, and creative processes in game development.
Access to booths and exhibits featuring the latest games, hardware and technology from small Indie studios to the Biggest corporations.
A designated area for attendees to relax and recharge during the event. The Chill Zone will feature comfortable seating, console & table-top games or a bar.
Access to various workshops where you can learn new skills and techniques from experienced game developers.
Access to complimentary food and beverages throughout the event. Attendees will be able to choose from a variety of options, including snacks and drinks.
A designated area for attendees to work or rest undisturbed
Admission to an exclusive afterparties where attendees can network and socialize with other game developers and industry professionals.
The business and VIP ticket includes the opportunity to exhibit your game as an Indie developer. We'll provide you with table and chairs.
Companies and studios can showcase themselves at our conference and secure a unique sponsorship deal tailored to their needs. Benefit from prime exposure to a highly engaged audience, and network with industry professionals. Contact us today to learn more about our sponsorship opportunities and take your business to the next level.
Contact us for a tailored opportunity.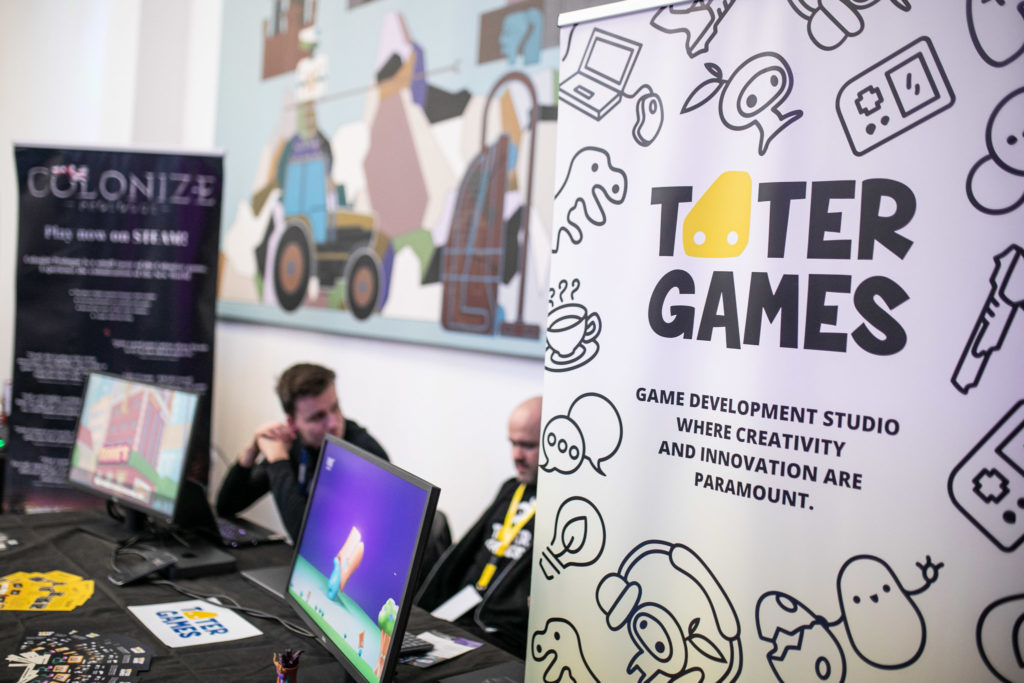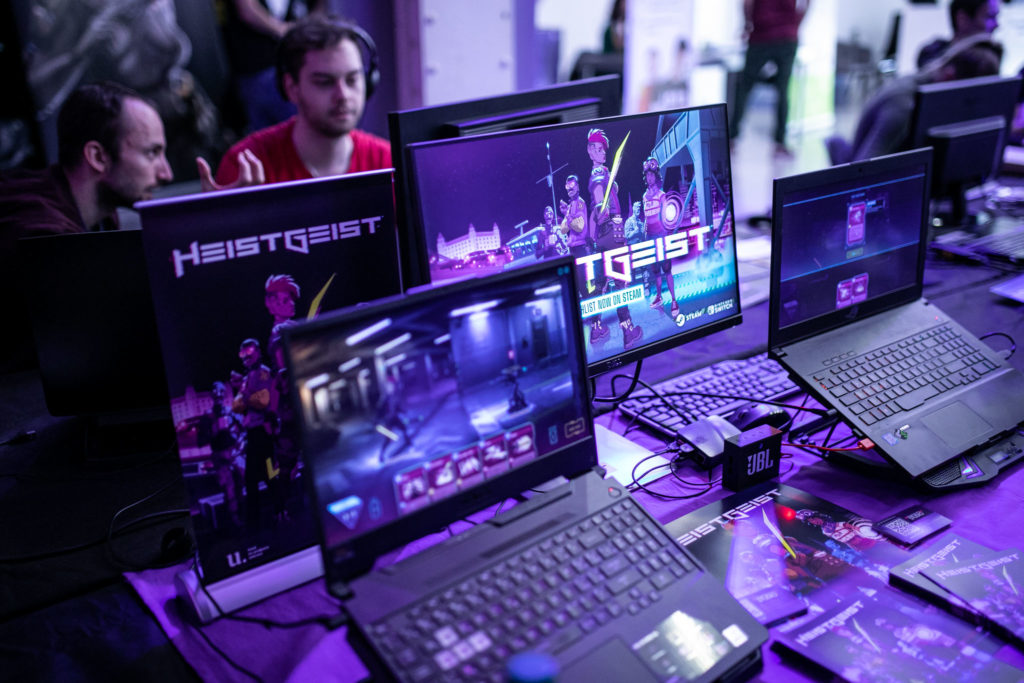 Indie developers can purchase a ticket that includes one business ticket, a table and two chairs. Showcase your projects and network with other professionals in the game development industry. Don't miss this opportunity to connect with potential partners, investors, and publishers. Get your ticket today and take your indie game development to the next level! For any questions contact us or be reminded about ticket sale start by subscribing to our newsletter.